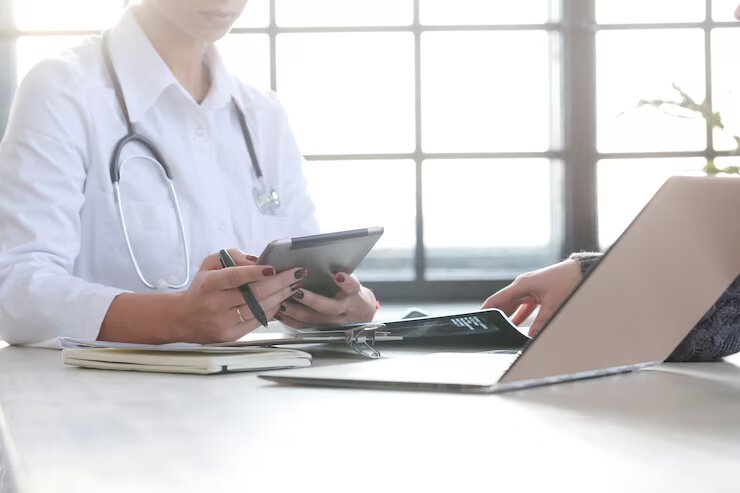 In today's dynamic business environment, effective financial management plays a crucial role in the success of any organisation. The challenges they face for medical practices require specialised accounting services to ensure smooth operations, compliance with industry-specific regulations, and informed decision-making. This is where ZMC & Associates excels, providing comprehensive healthcare accounting services to cater to the industry's unique needs. Let's delve into the significance of these services and how they can enhance financial management.
Healthcare Accounting Services: Nurturing Financial Well-being
Accurate and efficient financial management is paramount in the fast-paced and highly regulated healthcare sector. ZMC & Associates understands the intricacies of medical practices, offering comprehensive healthcare accounting services tailored to their requirements. Here's a closer look at the key services they provide:
Bookkeeping: Maintaining well-organized financial records is the foundation of successful financial management. ZMC & Associates' healthcare accounting services include thorough bookkeeping, encompassing tasks such as transaction entry, report preparation, account reconciliation, and accounts receivable and payable management. By relying on their expertise, medical practices can gain valuable insights into their financial health and make informed decisions to drive growth.
Payroll Processing: Managing payroll in the healthcare industry can be complex, with various factors such as wages, taxes, and deductions to consider. ZMC & Associates take care of accurate and timely payroll processing, ensuring that calculations are precise, payroll taxes are filed, and employee paychecks are provided promptly. By outsourcing this critical task, medical practices can streamline their operations and focus on delivering quality patient care.
Financial Reporting: To thrive in the healthcare sector, medical practices require timely and accurate financial reporting. ZMC & Associates specializes in preparing comprehensive financial statements, including balance sheets, income statements, cash flow statements, and budgets. These reports offer invaluable insights into revenue, expenses, and cash flow, enabling medical professionals to identify opportunities for improvement, allocate resources effectively, and make informed strategic decisions.
Tax Preparation: Navigating the complexities of tax regulations can be overwhelming for healthcare professionals. ZMC & Associates' healthcare accounting services extend to expert tax preparation, ensuring compliance with individual and business tax regulations. Their experienced accountants stay up to date with the latest tax laws, maximizing deductions and minimizing tax liabilities. By entrusting their tax preparation to specialists, medical practices can reduce the risk of errors, save time, and optimize their tax strategies.
Compliance Consulting: Staying compliant with healthcare regulations is crucial to protect patients and avoid penalties. ZMC & Associates provides comprehensive compliance consulting services, helping medical practices navigate the intricate web of healthcare regulations. Their knowledgeable accountants stay abreast of the ever-changing landscape and assist in ensuring adherence to healthcare regulations, protecting patient privacy, and mitigating compliance risks.
Final Takeaways
ZMC & Associates offers comprehensive healthcare accounting services tailored to the industry's unique needs. With a team of experienced accountants, they provide accurate financial management, timely reporting, and compliance support. By partnering with ZMC & Associates, healthcare practices can enhance financial efficiency and achieve industry goals. Contact ZMC & Associates today to benefit from their expertise and drive success in your industry.